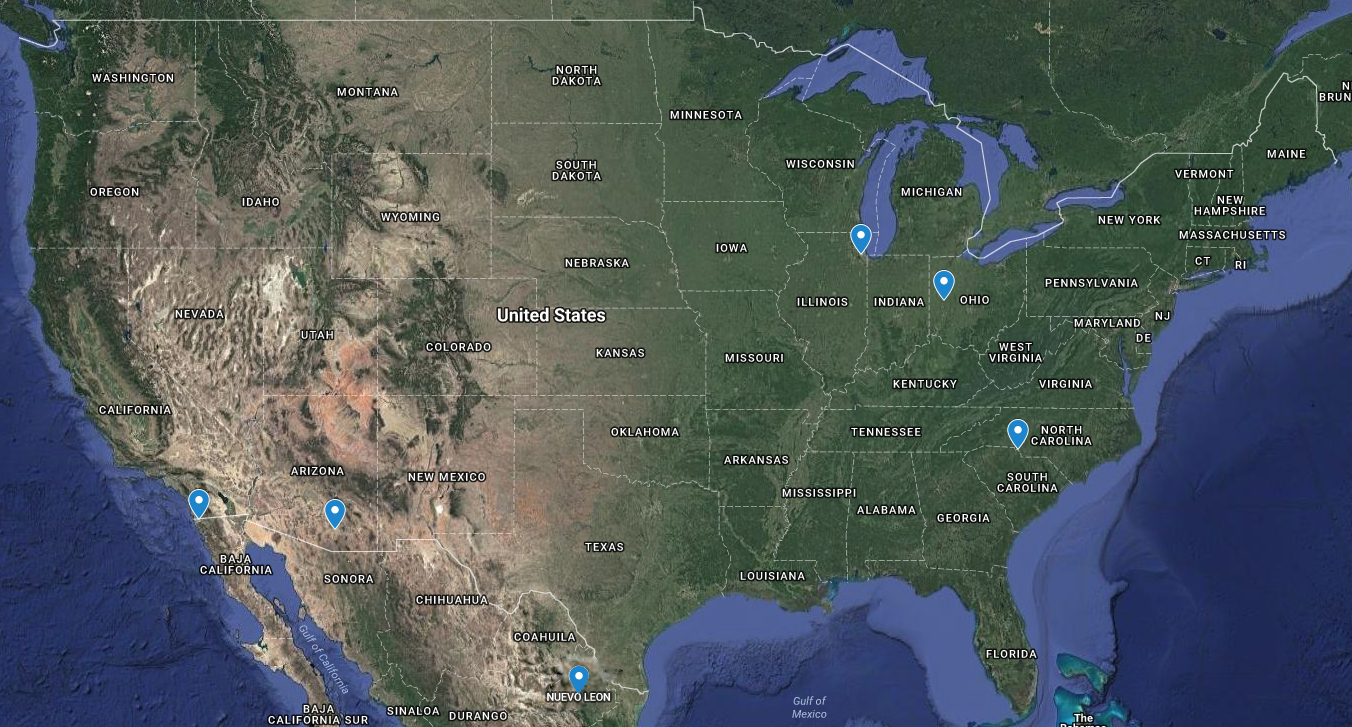 San Diego, CA
Am-Mex International – 8690 Kerns #110 St San Diego, CA
Phone: 619-661-6677
Tucson, AZ
3975 S Evans Blvd #111 Tucson, AZ 85714
Phone: 520-294-2411
* – ISO9001:2015 registered
Headquarters:
13725 S Point Blvd Charlotte NC 28273
Phone: 980-225-7700
Chicago, IL
5422 Dansher Rd La Grange, IL 60525
Phone: 847-967-0800
Dayton, OH
2580 Ross St Sidney, OH 45365
Phone: 937-492-9484
Monterrey, MX
Carr. Mty-Lareo Km 16.5 No. 16501 66613 Cd Apodaca, N.L., Mexico
We are International
Find a location that works for you.
As our customer base has expanded, we have established an international network of facilities strategically located to meet our customers' delivery schedules.
Each facility employs advanced distribution systems that can be customized to your needs.